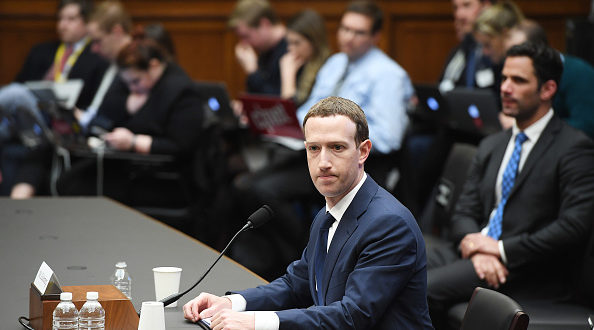 Zuckerberg Concedes Censorship a "Fair Concern" for Conservatives
Earlier this week, Facebook CEO Mark Zuckerberg was confronted by lawmakers about the recent data privacy scandal.
During the hearing, Zuckerberg was challenged by Senator Ted Cruz (R-TX) specifically about political bias and censoring conservatives. Senator Cruz referenced the recent Diamond & Silk decision, where Facebook labeled their page "unsafe to the community."
Diamond and Silk have over 1.4 million followers and have been active on Facebook since 2014.
A Fair Concern?
Senator Cruz listed the many grievances conservatives have had with Facebook over the years.
"In May of 2016, Gizmodo reported that Facebook had purposefully and routinely suppressed conservative stories from trending news," Cruz stated.
He continued with a list of specific instances of groups being shut down or blocked by Facebook.
"In addition to that, Facebook has initially shut down the Chick-Fil-A Appreciation Day page, has blocked a post of a Fox News reporter, has blocked over two dozen Catholic pages, and most recently blocked Trump supporters Diamond and Silk's page with 1.2 million Facebook followers after determining their content and brand were 'unsafe to the community.' To a great many Americans that appears to be a pervasive pattern of political bias. Do you agree with that assessment?"
Zuckerberg agreed that Facebook is run in "an extremely left-leaning place" and shares Senator Cruz's concern about censorship.
He then conceded "I think that it is a fair concern that people would wonder about it."