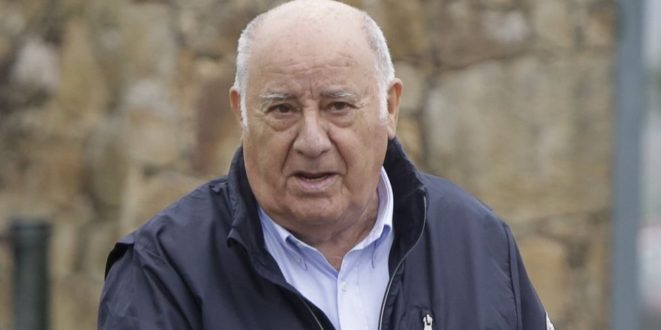 The World's NEW Wealthiest Person Is…
…not Bill Gates, who's held the title for most of the past several decades! Amancio Ortega, founder of the Spanish clothing chain Zara, just overtook Gates for the top spot.
Ortega's Empire
The European billionaire began his career in the fashion industry at age 14. He dropped out of school in rural Spain and went to work for a shirt maker. Later, Ortega began producing and selling garments on his own. This retail venture eventually spiraled into Zara. Zara boasts 2,200 stores in 93 countries. It was one of the first "fast fashion" brands, and by far the most successful.
Ortega now owns the majority of Inditex, a retail juggernaut that includes Zara, Massimo Dutti, and Pull & Bear.
Battle of the Billionaires
With a net worth of $85 billion, Amancio Ortega is the world's richest person. His wealth amounts to more money than the entire gross domestic product of some countries (Costa Rica, Bulgaria, and Kenya among them).
Bill Gates still stands in the number two spot, with an estimated net worth of $84.9 billion. Gates is famous for making a fortune, but possibly even more famous for giving it away. He has funneled billions to charitable causes through the Bill and Melinda Gates Foundation.
Jeff Bezos, CEO of Amazon, comes in at number three. Bezos is worth an estimated $82.5 million.