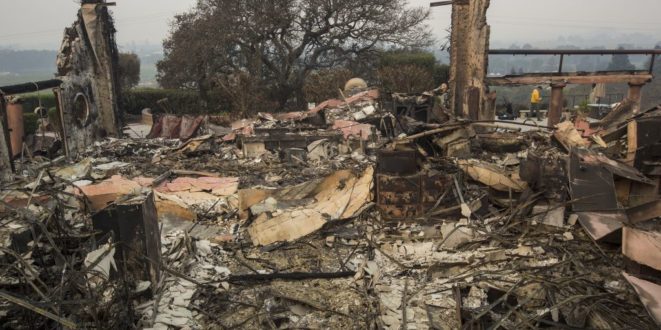 Wildfires Destroyed This Man's Home; His Response is Inspiring
Wildfires in Santa Rosa, California and the surrounding area have destroyed over 3,500 buildings and forced 20,000 people to evacuate. Fire destroyed the homes and neighborhoods of people like John Graves.
Graves has lived in Santa Rosa for 25 years. He evacuated before the blaze engulfed his home, destroying it entirely. When an ABC7 reporter asked Graves about the devastation, his answer stunned and inspired.
Time to Rebuild
Graves said, "It's mother nature at her worst, I guess. I'm sure everybody did there best, but it just didn't work out. We'll put her all back together. It's only stuff." Many people would feel angry or heartbroken after such a huge loss, but Graves is looking to the future. After the fire clears, Graves will rebuild. He has practical concerns, too: "I'm thinking I'm glad I'm insured!" he said. "It's not an easy thing to take."
The Kane Show, a radio show, highlighted this man's thoughtful perspective. Now, Graves is inspiring people across the country.