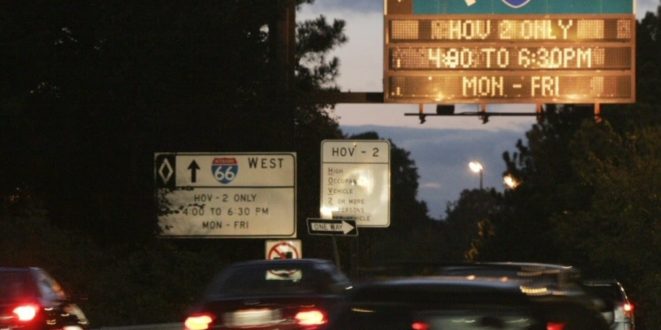 Virginians Continue to Face Rising Tolls on 66
Tolls on I-66, a Northern Virginia route that is infamous for congestion during rush house, have continued to rise.
According to commuters, on January 18th, tolls were projected at $47.25 during rush hour, despite there be nothing abnormal on the route.
Little Choice for Commuters
66 is a major highway into Washington, DC from the Nothern Virginia area. Before tolls were put into place in December, congestion was controlled by legally requiring all cars to contain at least two passengers to commute.
On December 4th, tolls were implemented requiring all drivers to have an EZ-Pass.
HOV compliant cars are still exempt from paying, but cars with less than two passengers face tolls. Depending on when they commute, these fees could be over $40.00 per day.
The new system has been plagued with backlash. For many Virginians, 66 is their most direct route to work in DC proper.
On Tuesday, the website and app that predict the toll price experienced a glitch which caused sticker shock when commuters saw the $39.00 toll on their bills. As of yet, no refunds will be issued for any commuter who chose 66 based on the absent tolling info.