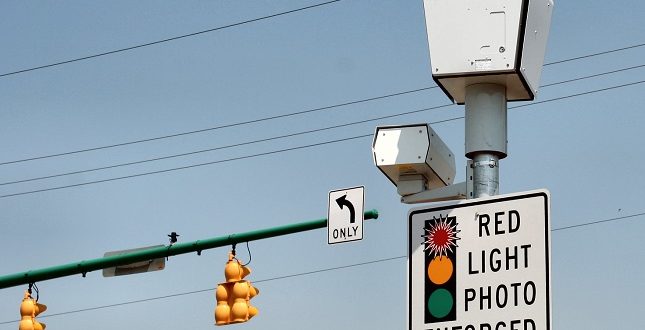 Victory! Oregon Man Fights Unjust Fine on Free Speech and Wins!
Oregon's automated enforcement program recently made headlines when a resident claimed that the timing mechanisms in the state's red-light cameras were flawed. Mats Järlström, a Swedish electronics engineer, studied the mathematical formula being used in the timing of yellow lights and deemed it unjust after his wife received a ticket from a red light camera.
He shared his findings with state officials and local media in an attempt to help them improve their traffic cameras, but the Oregon State Board of Examiners for Engineering and Land Surveying accused him of violating a state law that dictates only state-licensed engineers can speak publicly about such technical aspects. Järlström filed a federal lawsuit alleging violations of his First Amendment rights. Oregon's attorney general sided with Järlström.
Over 1,500 StandUnited activists petitioned the Oregon Board of Examiners to rescind this ridiculous fine on free speech. We are happy to see that as of December 4th, this petition is a victory for StandUnited users AND free speech!
Automated Enforcement: Pros vs. Cons
A number of communities around the US currently use automated tools that help to enforce traffic safety laws. Red light cameras (RLC) work by detecting motor vehicles as they pass over sensors after traffic signals toggle red. High-speed cameras are connected to the sensors in an effort to capture photographs of the front of the vehicle when it enters the intersection in addition to the rear of the vehicle as it passes through the intersection.
The photos are then sent to law enforcement officials for review, and citations are issued to the registered owner of the vehicle. According to the Insurance Institute for Highway Safety (IIHS), as of December 2017, 422 communities have red light camera programs, and 142 communities have speed camera programs.
According to a study conducted by the Federal Highway Administration, automated enforcement systems can be effective and reliable tools to help reduce the number of red light violations and associated crashes. Since patrol officers are often spread too thin across many cities, RLCs can supplement their enforcement efforts. Economic analysts even indicated that RLCs save society $39,000 to $50,000 annually at each intersection where they are installed.
Opponents of automated enforcement are quick to reference their constitutional right for accused persons to confront their accuser, but in the case of RLCs and speed cameras, there is no human being to confront.