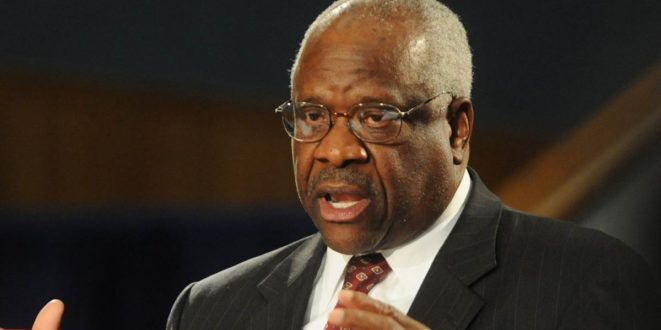 Victory! Justice Clarence Thomas Gets Spot in Smithsonian
The National Museum of African American History and Culture will finally include an exhibit about our nation's first African American Supreme Court Justices.
One year after its opening, the NMAAHC has announced a new exhibit on Justice Thurgood Marshall and Justice Clarence Thomas. Thomas has served on the nation's highest court for over 26 years. In 1991, President George H.W. Bush appointed Thomas to fill Justice Thurgood Marshall's seat on the Supreme Court.
Thomas' confirmation hearings included national controversy regarding the testimony of Anita Hill. Hill's testimony had its own place in the museum, but not Justice Thomas – until now.
Conservative Exclusion?
When the museum first opened in Fall of 2016, visitors noticed that several prominent black conservatives were missing. Famed economist Thomas Sowell received no mention, nor did former GOP Chairman Michael Steele.
Some saw the oversight as intentional. A petition on StandUnited to include conservatives, including Thomas, in the museum garnered over 17,000 signatures.
One Year Later
Smithsonian's exhibit on Justices Marshall and Thomas opened on September 24th – the museum's first anniversary. 1.7 million people visit the NMAAHC every year. Starting this week, they'll learn from the life story and achievement of Justice Thomas, too.