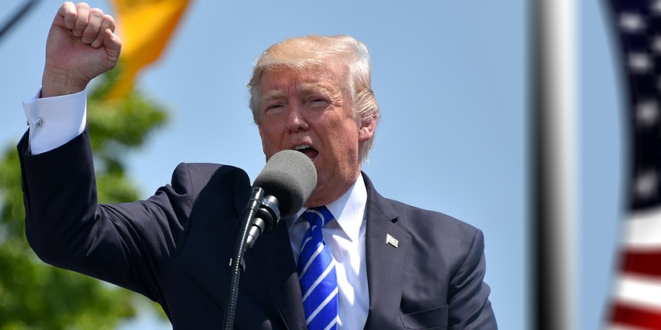 Trump Looks for $18 Billion to Build the Wall
President Donald Trump asked Congress for $18 billion over the next ten years in order to keep his campaign promise to build a wall on the southern U.S. border.
The request accompanied the most detailed listing to date of what it would truly cost to build the hotly debated wall.
According to the funding request, designed by U.S. Customs and Border Protection officials, 316 miles of additional fencing is required by September 2027. That fencing would bring the total barrier to 907 miles – less than half the U.S.-Mexico border.
Also contained in the CBP plan is a request for 407 miles of replacement fencing, to shore up existing barriers that have been damaged or need reinforcement.
One of the hallmarks of Trump's campaign was a promise to build a "big, beautiful wall" on the border, and in an effort to keep that promise, the administration requested $1.6 billion this year to start work on 74 miles of fence located in Texas and California.
The administration plans to ask for $1.6 billion next year as well.
Trump's request comes on the heels of several questions from the Senate, who asked exactly how much it would take to make the border secure. According to a USA Today investigation in the summer of 2017, much of the border has no barrier at all – even though previous administrations have spent more than $2 billion that was ostensibly for wall construction.
The CBO proposal requests funding for towers, fencing, surveillance equipment, and other gear to secure the border from a variety of threats, including drug and human trafficking, violent gang activity, and even Mexican troops.