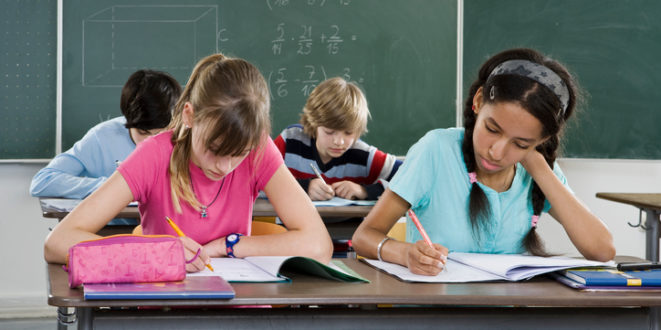 Teacher Claims She Was Fired for Giving Zeroes for Assignments Not Turned In
Until last week, Diane Tirado taught eighth-grade Social Studies in Port St. Lucie, Florida. Now, she says the school district fired her because she gave zeroes to students who did not turn in their assignments.
Tirado says she was fired over the grading dispute. She shared a heartfelt note to her students on the whiteboard, and then posted a photo on Facebook. She says, "Bye kids. Mrs. Tirado loves you and wishes you the best in life! I have been fired for refusing to give you a 50% for not handing anything in."
An Unusual Policy
The school's handbook specifically prohibits teachers from giving zero grades. The handbook says that the lowest possible grade a teacher can give is 50%. Tirado disagrees with the policy on principle. She asked, "If there's nothing to grade, how can I give somebody a 50%?"
According to local news, "Her Sept. 14 termination letter doesn't cite a specific reason, only stating she was contracted as a teacher on a probation period, and that she can be dismissed without cause."
The District Fights Back
Before her dismissal, Tirado had taught students for 17 years. The school district says she repeatedly caused problems. According to a spokesperson, "Ms. Tirado was released from her duties as an instructor because her performance was deemed sub-standard and her interactions with students, staff, and parents lacked professionalism and created a toxic culture on the school's campus. During her brief time of employment at West Gate, the school fielded numerous student and parent complaints as well as concerns from colleagues. Based on new information shared with school administrators, an investigation of possible physical abuse is underway."
The school district also argues that teachers are, in fact, permitted to give zeroes for assignments not turned in.
By voting, you agree to receive email communication from StandUnited. Click HERE for more information.