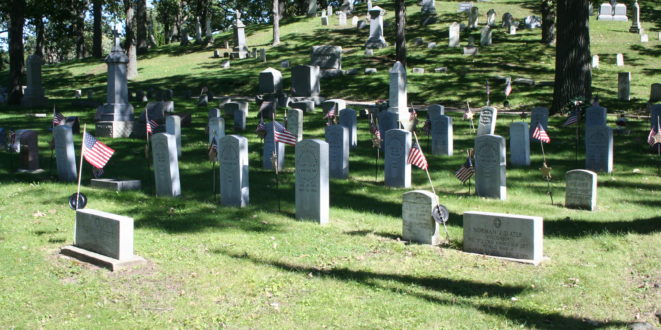 Suspect Accused of Defacing Veterans' Memorial Cemetery
Police in Somerville, Massachusetts are investigating an alleged defacement of a WWII Veterans Memorial Cemetery. A local citizen, George Gatteny, saw a young man pull out a handful of American flags planted by a statue. Then, the suspect allegedly threw the flags on the ground and urinated on them. The male suspect was accompanied by a woman who may have been standing guard while he defaced the memorial.
Gatteny, horrified by the incident, posted about it on Facebook.
Disrespect to Our Veterans
The City of Somerville Department of Veterans Services condemned the vandalism. On its public Facebook page, a department representative wrote, "It breaks my heart and sickens me that someone would desecrate and defile such a hallowed and sacred place. This cemetery contains the remains of heroes killed in action from World War II, Korea, Vietnam and one hero how died in the Beirut bombing in 1982."
The department also thanked Gatteny for speaking up about this dramatic, and frankly disgusting, action. The Somerville police took a witness statement from Gattney, and they are currently investigating the incident. In the meantime, Gatteny advised outraged neighbors to let the police handle this, and not take matters into their own hands. Neighbors are furious that someone would urinate on the American flag and use a veterans' cemetery as a toilet.
Disrespect for veterans rarely rises to this level of disgust. However, veterans face other challenges every day.
What do you think about the status of veterans in America today?