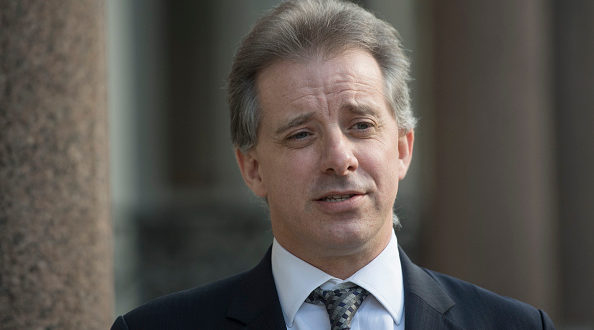 Steele "Afraid" of Being "Exposed," According to DOJ Email
Department of Justice official Bruce Ohr wrote that Michael Steele felt "afraid they will be exposed" after President Trump fired James Comey. Ohr, a former Associate Deputy Attorney General, served as a major contact for Steele even after the F.B.I. stopped using him as a source.
In an email, he wrote that Steele felt "very concerned (abt) about [former FBI Director James] Comey's firing" because he feared someone getting "exposed." To this day, it remains unclear who was under threat of exposure and why.
Ohr and Steele
Bruce Ohr may have acted improperly while employed at the Department of Justice. After the F.B.I. stopped using Steele as a source, Ohr helped him keep in contact with several government officials. When Peter Strzok testified, we learned that the F.B.I. received documents from Ohr. The contents of those documents remain unclear.
In November 2016, the F.B.I. stopped using Christopher Steele to seek out and compile information. However, Steele still kept in contact with multiple government officials. Evidence suggests that Ohr served as the former British spy's backchannel by facilitating his connection to government officials.
Weeks after the election, Ohr wrote that Fusion GPS founder Glenn Simpson gave him a USB drive. The two corresponded in the months leading up to the election. Previously, Simpson testified that they only communicated afterwards.
Ohr's connections to the dossier run even deeper. His wife, Nellie, worked at Fusion GPS while the company worked on the project.
Political Ramifications
President Trump has repeatedly called the Russia investigation a "witch hunt." In addition, he calls it a hoax. As for Ohr, the Department of Justice reassigned him to a different division. Despite his questionable behavior and personal ties to Fusion GPS, he remains employed in the federal government.