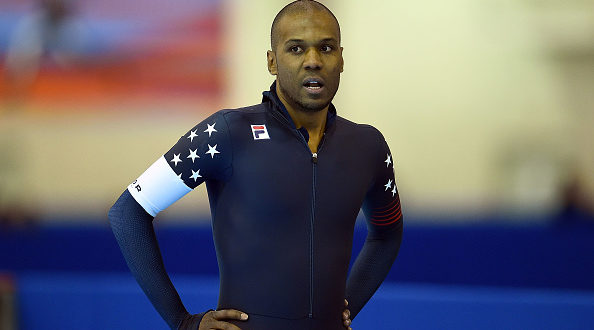 Shani Davis Forgets the Meaning of Sportsmanship
U.S. Olympic speed skater Shani Davis got international attention last week for insinuating that the coin toss used to determine the flag carrier in the opening ceremonies was somehow racist. Davis boycotted the ceremonies in protest.
In the voting among the U.S. team, female athlete Erin Hamlin tied with Davis for the honor of carrying in the flag. Officials used a coin toss to break the tie. Hamlin, the first American female to ever medal in luge, won the toss.
Dishonerable Coin Toss?
Davis has won four medals in a previous Olympic Games. He was also the first American to repeat his medal performance in the 1000m race. Davis tweeted about his medals and added that the U.S. Team "dishonorably tossed a coin" to choose the flag bearer. Davis's twitter has since been made private to the public.
What exactly was dishonorable about the coin toss Davis never said, but he did add the hashtag "#BlackHistoryMonth2018" to the end. He implied this "dishonor" came from tossing a coin at all, instead of simply letting him have the coveted flagbearer position in place of Hamlin.
Twitter predictably erupted, with many users telling Davis that his actions made him look like a child. Even U.S. Bobsled Team athlete and fellow Olympian Nick Cunningham responded on Twitter, telling Davis that he was "only proving the coin flipped to the correct side."
One commentator pointed out that Davis "disgraced himself and his teammates by making the start of the Olympics all about Shani Davis." He added that Davis' boycott of the opening ceremonies was an example of "good riddance."
Rev. Jesse Jackson, however, came out in support of Davis' act. He tweeted that the flagbearer position should never be determined by a coin toss. Instead, said Jackson, "The [U.S. Olympic] Committee should immediately institute a more appropriate system to make such a significant determination."