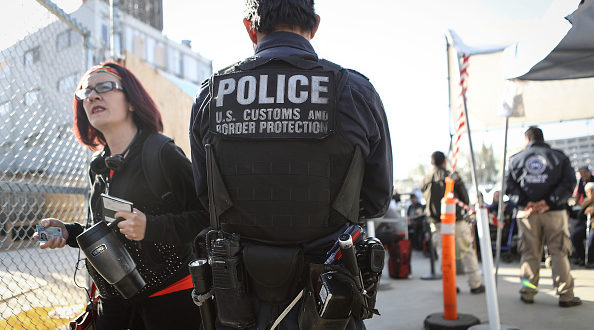 Newport Beach Fights Back Against California 'Sanctuary State' Law
A California city is considering a resolution that defies the state's new sanctuary state law.
Newport Beach, a city of 85,000 in Orange County, is considering a resolution that would exempt the city from compliance with a new law. This state law bars police from reporting to federal immigration authorities detainees who are subject to deportation.
A Safe Haven for Illegal Immigration
SB 54 was signed into law in October 2017 by Governor Jerry Brown. It prohibits law enforcement from asking the immigration status of people they arrest. This controversial law made California a true sanctuary state. Illegal immigrants can live without being held accountable for breaking U.S. immigration law.
Newport Beach's resolution states the city "respects and supports the United States Constitution" and is "committed to protecting the city of Newport Beach's residents through the enforcement of local, state, and federal laws."
The council also calls the state law a "conflict between state and federal law." They say it is now difficult for California residents to be protected by local law enforcement.
This is not the first time Newport Beach has fought this law. In August 2017, before Governor Brown signed SB 54 into law, Newport Beach sent a letter to the state legislature strongly opposing the bill.
However, some cities do support the new law. Santa Ana voted in favor of SB 54, and Fullerton is staying neutral.
Meanwhile, the U.S. Department of Justice filed a lawsuit against California under the Supremacy Clause. A sanctuary state law obstructs standing immigration law, thus violating the Constitution.
Newport Beach is not the only city fighting this sanctuary state law. Several cities, including Fountain Valley and Huntington Beach, have either joined the federal lawsuit or filed a suit of their own. San Juan Capistrano, Aliso Viejo, Mission Viejo and Yorba Linda are also opposed to the law.
Newport Beach's council will hear the matter on Tuesday.