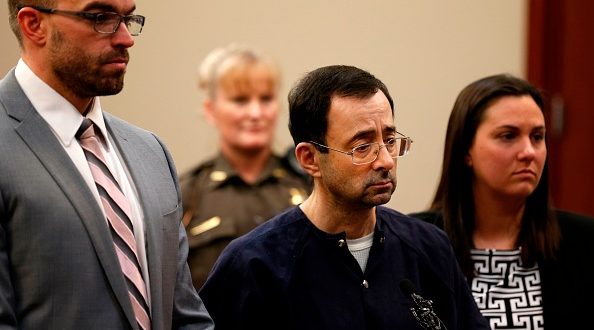 Michigan State Employees Enabled Dr. Nasser's Abuses
Judge Rosemarie Aquilina sentenced Larry Nassar to 175 years in prison today, as punishment for his sexual abuse of 160 young girls. Nassar worked as the team physician for USA Gymnastics and Michigan State University. He used his position of power to abuse these girls, and a broken system allowed him to continue abusing even after athletes reported him to the school.
The Coverup
Several of Nassar's victims told other trusted adults about the abuse they suffered. Those adults, particularly the staff at Michigan State, let the victims down. Nassar's former boss, Dr. William Strampel, knew about the terribly serious accusations. However, he allowed Nassar to continue seeing patients – or rather, victims – for 16 months while under criminal investigation. Strampel put in place nominal rules to prevent sexual abuse, but he never followed up on them. The doctor's horrors continued unchecked because Strampel looked the other way.
In 1997, two young victims went to Kathie Klages – then the head coach of MSU gymnastics – and reported what Nasser had done to them. Klages did nothing. She refused to help the girls, and she never told their parents about what their daughters had to say. Klages continued to actively support the horrible doctor. In 2016, Klages pressured her gymnastics team to sign a card for Nasser to demonstrate their support for him.
Another athlete reported Nassar to three different athletic trainers in 1998. None of them helped her.
In 2014, Michigan State conducted its own Title IX investigation into Nassar's medical practices. Four Michigan State doctors claimed that forced penetration of the pelvic area could qualify as a real medical treatment. However, Nassar's practices had no legitimate medical purpose. He didn't treat these girls; he assaulted them. The doctors who excused this sexual assault allowed it to continue.
What's Next
Dr. Strampel remains employed by Michigan State, though he has taken a medical leave of absence as of December 2017. Kathie Klages retired from Michigan State in February 2017. Neither is facing criminal charges at this time. Still, victims (including Aly Raisman) are calling for Nasser's enablers to be held accountable.