Monday Morning Memo: October 9, 2017
Pence Walks Out Over Anthem Protests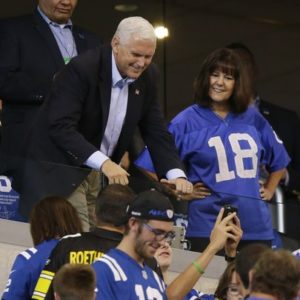 Vice President Pence arrived at the Indianapolis Colts game on Sunday afternoon, only to depart upon seeing several players kneel during the national anthem. Pence tweeted, "I left today's Colts game because @POTUS and I will not dignify any event that disrespects our soldiers, our Flag, or our National Anthem."
Pence then traveled to Los Angeles for a fundraiser, leading some to speculate if he had ever intended to stay at the game at all. Pool reporters did not enter the stadium, and were reportedly warned that the stop at the stadium may be a short one.
Columbus Day Fears
Monday is Columbus Day, and New York City is taking special precautions to protect its famous Columbus statue from would-be vandals. Three local Columbus statues have been vandalized in recent weeks, and now this most famous Columbus statue has round-the-clock bodyguards from the NYPD. AntiFa has called for a "Deface Columbus Day" nationwide, telling its operatives to attack statues.
Hollywood Reels Over Weinstein News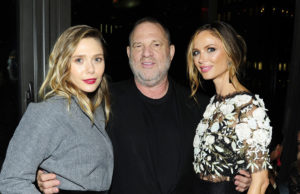 Harvey Weinstein has been forced out of The Weinstein Company following the allegations that he paid settlements to at least 8 women whom he sexually harassed. Weinstein and lawyer Lisa Bloom issued a statement saying, of sexual harassment, "That was the culture then." Weinstein says he will now turn his attention to opposing the NRA.
Senate Minority Leader Chuck Schumer and Senators Kamala Harris and Cory Booker have all pledged to return the donations they received from Weinstein. In total, the legendary film producer and sexual harasser donated $1.4 million to Democrats. Several other sitting Democratic Senators received donations from Weinstein. For instance. Sen. Diane Feinstein says she'll look into the possibility of returning the money.
California Changes HIV Law
Beginning on January 1, 2018, any HIV positive person in California who knowingly exposes a partner to the disease will no longer face felony charges. Currentstate law punishes HIV exposure by up to 8 years in prison. Under new law, HIV positive people who expose others to the disease will face only up to 6 months behind bars.Democratic State Senator and bill sponsor Scott Wiener called the current law "extreme and discriminatory."
New Immigration Plan
President Trump unveiled his 70-point plan to secure our southern border. Under this plan, state and local law enforcement officers would have explicit legal authority to detain illegal immigrants. Additionally, people who came to the U.S. on visas and stayed when their visas expired could face misdemeanor charges; now, they generally face little to no consequences. The plan would also ask unaccompanied minors to actually prove that they do not have adults with them. Now, anyone under 18 could claim to be unaccompanied and automatically receive access to special treatment.