Monday Morning Memo
The weekend's top news stories, brought to you by StandUnited:
Horror in Las Vegas
At an outdoor concert on Sunday night, 64 year old Stephen Paddock opened fire on the crowd. He killed at least 50 people and injured hundreds more. This is now the deadliest shooting in U.S. history. President Trump called the attack "an act of pure evil."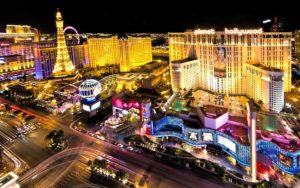 ISIS has claimed responsibility for the attack, and even alleged that Paddock had converted to Islam. However, as of Monday morning there is no proof of Paddock having any connection to ISIS. Paddock stayed at the Mandalay Bay hotel for several days leading up to the attack. Police found him shot dead, likely self-inflicted, when they raided his hotel room.
Please join with the StandUnited staff today in thinking of the victims, their families, and first responders.
Terror Abroad
A terrorist stabbed two women in Marseille, France, on Sunday. According to the French Interior Minister, the man "had several identities." French military police shot and killed the man shortly after the stabbings. ISIS has claimed responsibility, calling the attacker "a soldier of the Islamic State."
Two car attacks took place in Edmonton, Canada. One terrorist drove a car into a police officer and then stabbed him. A second terrorist, possibly an accomplice, plowed a car into a crowd of pedestrians. At least 4 people are injured. Canadian authorities have announced that one of the suspects is a Somali refugee who was previously known to authorities.
Trump vs. Yulin Cruz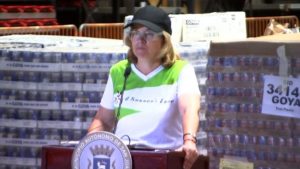 Carmen Yulin Cruz, Mayor of San Juan, gave several television interviews slamming President Trump's response to Hurricane Maria. Wearing a shirt that said "help us we are dying," Yulin Cruz accused Trump of ignoring the devastation in Puerto Rico. Viewers noticed that, during the video, Yulin Cruz is shown standing in front of pallets of supplies. Trump fired back on Twitter, accusing her of trying to score political points and having unreasonable demands.
Yulin Cruz's narrative began unraveling on Sunday. A mayor of a neighboring town told the press that Yulin Cruz has not attended a single meeting with FEMA officials, though they have repeatedly invited her.
Conditions on the ground improved greatly over the weekend. According to FEMA assessments:
59 of 69 hospitals are now open
Most gas stations are now open
Roughly half of gas stations are now open.
The Juice is Loose
O.J. Simpson walks free once again, following his release from prison on Sunday. The former football star served 7 years in a Nevada prison for kidnapping and armed robbery.
State officials have announced that O.J. will live near Las Vegas while under monitoring by a parole officer. For now, O.J. is beginning to enjoy life on the outside. His first meal as a free man? McDonald's.
Chaos in Spain
The province of Catalonia held an independence referendum this weekend. Spanish authorities tried to shut down polling places, using riot gear and violence to intimidate voters. Spanish Prime Minister Mariano Rajoy refused to acknowledge the referendum.