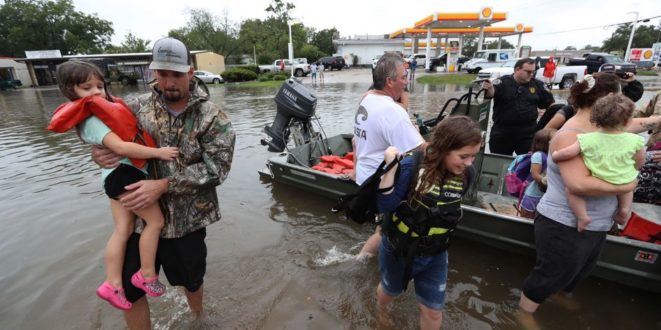 Meet the "Cajun Navy," Everyday Folks Rescuing Houston's Flood Victims
When a hurricane strikes, some Good Samaritans donate money, others help pack and distribute supplies, and some volunteer to rebuild homes and businesses.
One unique group of volunteers hitches their boats to their cars and drives to the flood zone.
The Cajun Navy is made up of people in Louisiana who bring their boats to Gulf Coast disaster zones to assist with rescue efforts. This all-volunteer group is made up of people in the Baton Rouge, Louisiana area who own boats and are willing to rescue total strangers. They drove through the night and arrived in Houston just before 5:00 in the morning on Monday. About 20 boats made up that first flotilla, and more have since joined.
This grassroots organization has rescued people trapped in flooded homes, pulled them into their boats, and transported them to shelter on higher ground. In one stunning rescue, Cajun Navy members spotted an elderly woman drifting face-down in a current. They performed CPR, successfully resuscitated her, and then delivered her to safety. Another Cajun Navy member located three of her relatives and arranged for the woman to reunite with her family.
Many of the boaters in the Cajun Navy are people who suffered terrible losses during Hurricane Katrina. They remember how Texans stepped up to assist with relief and rebuilding. They see the Cajun Navy as there way of returning that kindness.