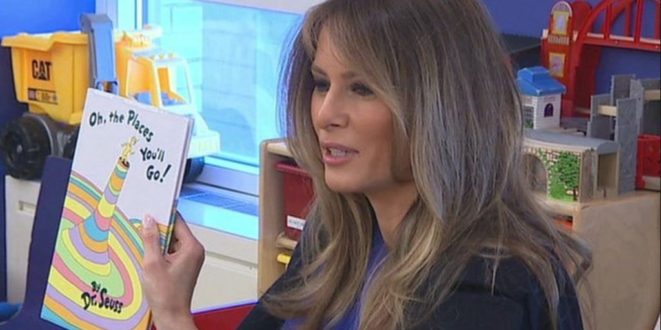 Librarians Snub Melania Trump's Dr. Seuss Donation
First Lady Melania Trump celebrated "National Read a Book Day" by donating a package of 10 Dr. Seuss books to one school library in all fifty states. The classic American children's books were received warmly…except in Massachusetts.
A Condescending Rejection
An elementary school librarian named Liz Phipps Soeiro rejected the books. Soeiro sent a snotty letter back to the First Lady. She claimed that the "award-winning" school didn't "NEED" the books, and that the library would not accept them. In the letter, Soeiro writes, "Dr. Seuss's illustrations are steeped in racist propaganda, caricatures, and harmful stereotypes." The librarian rejected the donation on behalf of the school, whose students perhaps could have enjoyed the free books.
Soeiro also sent Melania a list of children's books with social justice themes, including several that discuss immigration. Melania Trump has her own immigration experience. Perhaps Soeiro ought to pick up a biography of the First Lady, who herself came to America as an immigrant.
Social Justice Hypocrisy
Soeiro decries the supposed racism of Dr. Seuss now, but photos have emerged of her dressed up as The Cat in the Hat for a reading presentation. Apparently, Dr. Seuss only became a problem when Trump became president. Theodore Geisel, the writer and artist who wrote under the Dr. Seuss pseudonym, did in fact create racist political cartoons. His World War II-era drawings about Japanese people contain harmful and hateful stereotypes. The books, however, contain no such hatred. For generations, kids have learned to read through Dr. Seuss's whimsical stories.
Melania isn't the first of the First Ladies to share the joy of Dr. Seuss with young readers. Michelle Obama read Dr. Seuss at education events, as did Barbara Bush and Hillary Clinton.
Since Soeiro published her angry letter, the school district has announced that she had no authorization to accept or reject books on behalf of the district.