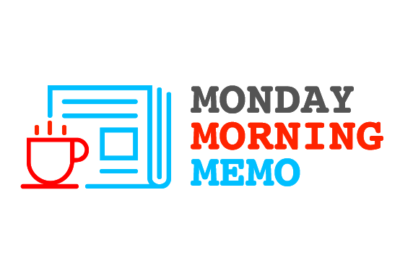 Immigration Caravan Charges Through Mexico To U.S. Border
Caravan Marches Toward Unsecured Border
A caravan of roughly 1,200 Central American migrants is making its way through Mexico towrad the U.S. border. The massive group, organized by Pueblos Sin Fronteras ("People Without Borders"), is counting on strength in numbers to protect themselves from robbers and gangs. They're organized into groups of 10-15 people, each with a desginated leader. Mexican authorities have made no attempt to stop the caravan, though the migrants illegally crossed into Mexico. Many of the migrants plan to apply for asylum when they reach the United States.
---
Palestinian Rage
While most Israelis celebrate Passover, Palestinians are rioting in Gaza. Thousands of Palestinians plan to gather at a tent city for 6 weeks to throw rocks as Israeli soldiers. This is in retaliation for the deaths of 17 Palestinians at the hands of Israeli soldiers several days ago. Israel maintains that the Palestinians – including two known Hamas members – started the violence. Palestine claims that Israel killed wantonly and should take the blame.
---
Laura Ingraham Takes Leave as Advertisers Dwindle
Fox News host Laura Ingraham will take this week off from hosting her nightly show following an advertising boycott started by David Hogg. Ingraham tweeted, "David Hogg Rejected by Four Colleges To Which He Applied and whines about it. (Dinged by UCLA with a 4.1 GPA…totally predictable given acceptance rates.)" When Hogg called for a boycott, Ingraham tweeted an apology. Hogg continued pushing advertisers to drop her show. Wayfair, Nestle, Hulu, and Johnson & Johnson have all pulled their advertising from the program.
---
Cancer Drug Wows Researchers
And now, for a dose of happy news: A new drug has shown stunning efficacy at shrinking cancerous tumors. The drug, called Larotrectinib, was effective in 93% of pediatric cancer patients and in 75% of adults. Next, the drug will move into the next phase of trials for FDA approval.