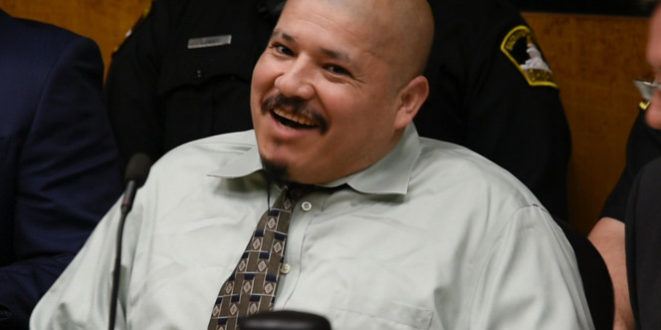 Illegal Alien Wishes He'd Killed More Cops, Threatens Escape
Luis Bracamontes, a 37-year old illegal immigrant from Mexico, is on trial for killing two Sacramento-based cops in October 2014. Bracamontes confessed to the murders during court hearings.
Jeffrey Barbour, a public defender representing Bracamontes, stated during the trial, "Mr. Bracamontes is responsible for the deaths of Deputy Danny Oliver and Detective Michael Davis. He shot them both."
"I will kill more…"
A video of the proceedings depicts the suspect laughing and grinning in a Sacramento County Superior Courtroom, as the prosecutor outlined the case for jurors. At one point Bracamontes loudly declared, "I will break out soon, and I will kill more."
His defense team believes that the outbursts and laughter are all the result of some form of mental illness. They asked the judge if they could enter a plea of not guilty by reason of insanity. The request was quickly denied by the judge.
Bracamontes will receive either the death penalty or life in prison if he is convicted. He was deported from the US several times prior to the murders but was allowed reentry due to the broken immigration system and sanctuary policies.