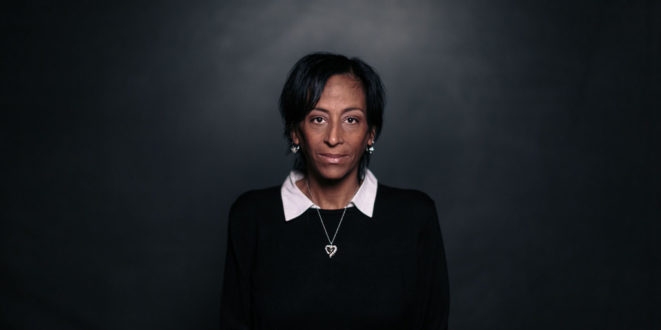 Mother of MS-13 Victim Killed at Daughter's Memorial
The mother of a teenage girl who was killed by MS-13 died after being struck by an SUV at her daughter's memorial on Friday. Evelyn Rodriguez, 50, organized the vigil to mark the anniversary of the day a motorist found her daughter's body in the woods.
Rodriguez lost her daughter, Kayla Cuevas, to gang violence in 2016. The grieving mother had organized a small memorial event in her neighborhood last weekend, and someone drove up, got out of the car, and started popping balloons. Rodriguez and Manny Cuevas, Kayla's father, tried to stop the woman from destroying a tribute to their late daughter. Instead, the driver got back behind the wheel of a Nissan Rogue and hit Rodriguez.
Why would someone kill Evelyn Rodriguez?
Rodriguez, 50, spoke out against MS-13 after losing her daughter to the gang in 2016. Just before a memorial service for her daughter, Rodriguez lost her own life to senseless violence.
According to local residents, the furious driver has been trying to sell a nearby property. She was unsuccessful; potential buyers repeatedly turned away after finding out about the horrors that happened in Brentwood. The driver stole photos of Kayla, popped balloons, and swiped candles from the memorial site. According to police, the suspect, "attempted to leave the scene and her vehicle struck Rodriguez."
The Suffolk County Police department is investigating this case as a homicide. EMTs took Rodriguez to Southside hospital in Bay Shore after the accident. Despite attempts to save her, she was pronounced dead shortly after arrival.
Terror from MS-13
Rodriguez came to national prominence after the tragic deaths of her daughter Kayla and Kayla's best friend, Nisa Mickens. Two gang members beat the girls and killed them, following a string of murders in their Long Island neighborhood. President Donald Trump invited Rodriguez and other Angel Moms to attend the State of the Union address in January.
Two members of MS-13, Selvin Chavez and Enrique Portillo, allegedly killed Kayla and Nisa. Both men have MS-13 affiliations. While driving around the neighborhood looking for targets, they saw the two girls walking at night. After gang leaders authorized the hit, the Chavez and Portillo men pulled their vehicle alongside the girls. The two men jumped out of the car with machetes and baseball bats, and then beat the girls to death.
Local law enforcement is cracking down on gang activity after several years of violence. Governor Mario Cuomo calls "thugs" who are getting bolder. In the meantime, however, parents are afraid and looking for answers to the crime wave that is settling in the area—brought by a violent Latin American gang.