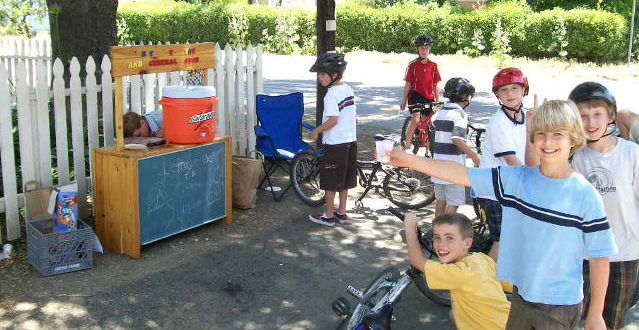 Country Time Lemonade Comes to Rescue of Local Lemonade Stands
Yesterday, Country Time Lemonade offered to help pay fines and permits for kids who wish to operate a lemonade stand this year.
Legal-Ade, newly formed by Country Time Lemonade, will cover the fees up to $300 for lemonade stands that were fined in 2017 and 2018. They will also cover any permits that were bought this year.
Legal-Ade states
"Life doesn't always give you lemons, but when it does, you should be able to make and share lemonade with the neighborhood without legal implications. That's why we're here to take a stand for lemonade stands across the nation."
Kids No Longer Able to Have Summertime Fun
Running a lemonade stand has always been a classic summertime activity for kids. It teaches them responsibility about running a business at a young age. It also helps kids learn how to interact with customers and manage money. Nowadays, kids are no longer able to have this opportunity without the risk of being shut down by the police.
Country Time Lemonade's generous support comes in light of when two brothers opened a lemonade stand outside of their house last week. They were almost immediately shut down by the police because they didn't have a permit.
Afterwards, Jennifer Knowles, mother of the 3 boys, said in an interview
"My boys were crushed. They were devastated. And I can't believe that happened."
This is only the most recent occurrence. Kids all over the nation have been getting their lemonade stands shut down. They are told they are missing a permit, or even have a health code violation.
Kids all over the country routinely turn to lemonade stands to make money, or even raise money. Last year, a 9-year-old-girl ran a lemonade stand to raise money to save her local library.