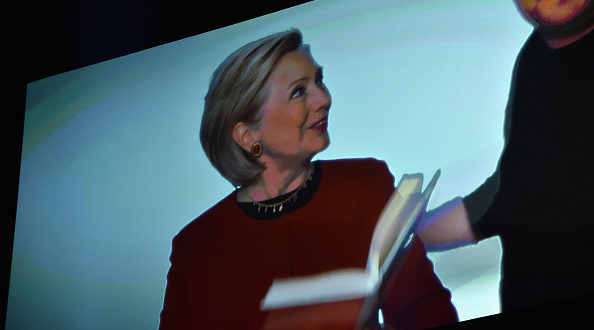 Hillary Clinton Appears at Grammys for Anti-Trump Skit
Failed presidential candidate Hillary Clinton made a surprise taped appearance at the Grammy Awards Sunday night. She read excerpts from the controversial anti-Trump book Fire and Fury: Inside the Trump White House in a comedic skit ridiculing President Donald Trump.
Fire and Fury contains information that has been disputed by many who claim they were misquoted or lied about. There is a particularly damaging accusation that U.S. Ambassador to the United Nations Nikki Haley slept her way to the top.
Clinton Praised by Attendees
Clinton's appearance was lauded by attendees, who cheered as she lowered the book to reveal her face. As she read lines regarding Trump's love for fast food, Hillary smirked.
During the skit, Ambassador Nikki Haley took to Twitter to pan it.
"That part ruined the Grammys," tweeted Haley. "Such a shame."
The annual music awards show was rife with liberal politics and anti-Trump sentiment. The Washington Post dedicated an entire article with the political references from the Grammy show. Meanwhile, other media outlets admitted that viewership was down 20%, possibly due to the overwhelming amount of political statements by celebrities who many Americans see as out of touch.
The Fire & Fury skit wasn't the only political rhetoric seen Sunday. Singer Camila Cabello went on a diatribe about Dreamers and immigration, a clear potshot at President Trump's controversial immigration policies.
"I'm here on stage tonight because just like the Dreamers my parents brought me to this country with nothing in their pockets but hope," she stated.
She then declared that Dreamer children "can't be forgotten and are worth fighting before."
Following Cabello's speech, U2 performed. During their performance they tweeted ""Blessed are the S***hole Countries, for they gave us the American Dream."