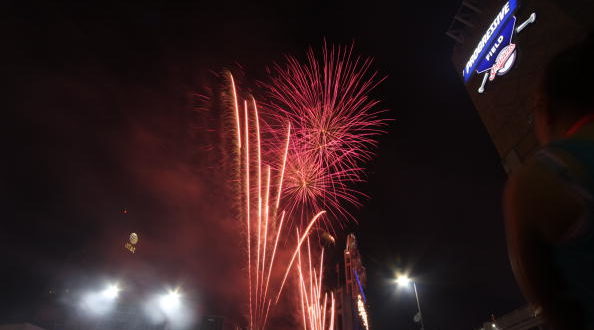 4th of July Terror Plot Foiled in Cleveland
A man pledging loyalty to Al Qaeda planned to attack Cleveland's 4th of July parade. He hoped to kill members of the military. Thankfully, his plan was thwarted by local and federal officials over the weekend after a months-long investigation.
Consequently, Demetrius Pitts was arrested at 10 a.m. Sunday morning by a federal joint terrorism task force. Pitts had been under investigation by federal agencies since 2017 after he allegedly posted online messages supporting Al Qaeda. He also called for violence against members of the military.
Pitts posted on Facebook:
"Muslims need to start training like this every day. We need to know how to shoot guns, throw hand grenades, hand to hand combat. What would hit them at their core? Blow up in the, have a bomb blow up in the 4th of July parade."
Stopped in the nick of time
Pitts was seen going to downtown Cleveland last week to conduct reconnaissance at several locations in preparation for his attack. After his visit, he continued to make threatening statements. He said he wanted to "chop off heads and hands," a standard practice in Islamic terrorist killings.
According to U.S. Attorney Justin Herdman, Pitts had planned to use a van filled with explosives. He intended to target both the public watching holiday fireworks and destroy buildings downtown.
In addition to his bombs, Pitts discussed giving remote control cars packed with explosives to the children of military members, in the hopes that he could harm them and their families.
The would-be terrorist was radicalized in the United States and now could face up to 20 years in prison for his foiled plot.
As a result, authorities encourage people to speak up if they see something amiss during any parades or festivities over the holiday week.