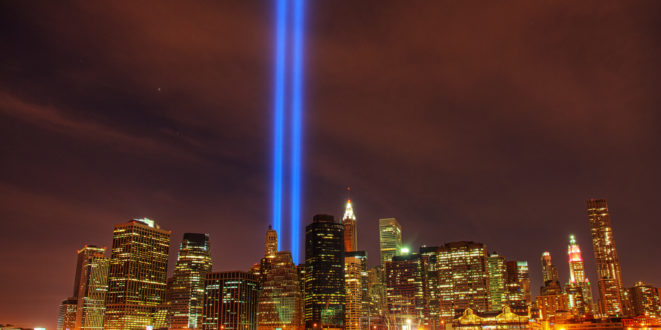 Watch: Heroes of 9/11
The terror attacks of September 11th, 2001 defined the next decade of American history. On a clear Tuesday morning in 2001, the world changed forever. Al-Qaeda terrorists killed 2,996 innocent people. Today, we remember the lives lost far too soon. In addition, we celebrate the heroes who saved lives on that terrible day. Here are some of the many stories of everyday Americans helping one another survive a horrible tragedy.
1. The 9/11 Boat Lift
Mariners, fishermen, ferry captains and more dropped everything to help evacuate people off the island of Manhattan. This was totally unplanned and uncoordinated. All of these people knew they were needed, and they pitched in to bring people to safety.

2. The Man in the Red Bandanna
Welles Crowther gave his life saving others from the Twin Towers. The young equities trader and former star athlete saved at least 12 people's lives. Based on firsthand accounts of September 11th, Crowther may have saved up to 18 people.

3. A Husband and Wife Find One Another
In the chaotic aftermath of 9/11, survivors struggled to contact family on an overloaded cell network. This devoted husband and wife pair stopped at nothing to find each other again.

4. Stephen Siller
This is the story of Stephen Siller, a firefighter who dropped everything to run into the Twin Towers. He is the hero in whose memory the Tunnel to Towers race was created.

5. The Hero Dogs of September 11th
This adorable golden retriever is more than a beloved pet – she's a hero. Bretagne saved lives at Ground Zero during the search and rescue efforts. Sadly, Bretagne is no longer with us. Here is a happy moment for a hero dog: her very own 16th birthday party!

One day changed American history forever. We hope you will join with us in remembering the victims and the first responders, as well as all who were personally impacted by this tragedy.