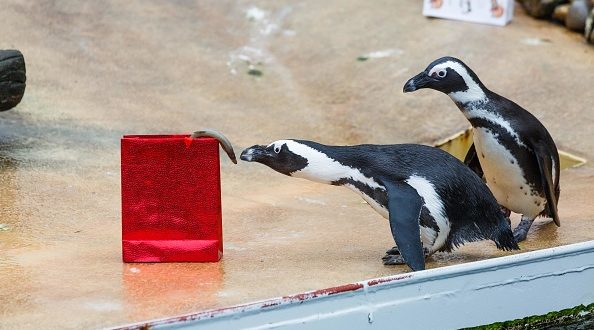 Gifts for Every Activist!
This year, we wanted to make a gift guide for our Standvocates. Whether you're looking for stocking stuffers, small gifts for neighbors, or just one larger gift for your best activist, we've got you covered! Here are a few of our favorite gift items this year:
• Moleskin Hardcover Notebook – In a world increasingly reliant on digital technology, it's nice to have a fun notebook to organize your thoughts. This affordable, sturdy notebook is just the thing to help you stay on top of the many demands on your time.
• External battery – Running down the power on your phone or tablet can be very frustrating, especially if you don't have power outlet nearby. Prepare your busy activists for anything with this handy, portable charging battery.
• Back-to-Back World War Champs T-shirt – In these times when people worry so much about political correctness, you sometimes need to remind people around you of what makes this country great. Celebrate America's victories for freedom around the world with this Back-to-Back World War Champs t-shirt everywhere you go.
• Pocket Constitution – Our founding documents are among the most important pieces of literature for any American to read. This pocket-sized copy of the U.S. Constitution lets you take the greatest form of government in the world wherever you go. Stock up on these this year to add to any gift or stocking, and don't forget to grab one for yourself!
• Desk Organizer – People lead busy lives these days, whether at home or at work, and sometimes it can be hard to keep track of where you keep everything. With this desk organizer, never again lose your copy of that important memo, or make sure you always have a spare pen on hand.
• Flag Pins – No American should be ashamed to be proud of this country. These flag pins can help you display that patriotism for all to see, whether at home or out in public. Give these to all your neighbors to bring a little patriotism back for the holidays!
• The Quest for Cosmic Justice by Thomas Sowell – Keeping your mind sharp is one of the most important things Americans of all ages can do. In The Quest for Cosmic Justice, renowned Stanford economist Thomas Sowell demonstrates how progressive notions of social justice can actually be harmful to individual rights. This is perfect for anyone about to go off to college to prepare themselves to battle the social justice movement on their campuses!
• Personal alarm – Staying safe no matter where you are can be a real challenge. Using this personal alarm, now you or your loved one can signal for help should they ever be in an unfortunate situation where they require help. This alarm is small enough to fit in a small bag and is simple for everyone to use. It's perfect for the busy activist that is always out canvassing for their local cause!
• Reagan-Bush Long-sleeve shirt – If you're feeling nostalgic, this Bush/Reagan campaign shirt is the perfect gift for you! Remind people of one of the greatest Presidents of the 20th century with this fun vintage tee.
We hope this activist gift guide makes it easy to finish up your Christmas list this year! Let us know if you decided to give any of our suggestions!