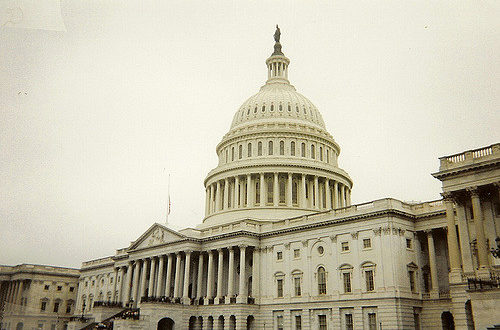 October 26, 2017
Posted in Taxes
GOP Budget Passes House, Paves Way for Tax Overhaul
The GOP's $4 trillion budget passed the House of Representatives this week. This marks an important step on the path to tax reform.
The budget passed the House narrowly, with a margin of 216-212. Twenty Republicans voted against the plan, along with Democrats. This suggests that tax reform faces significant obstacles if it is to pass by the end of the year.
Only 45% of Americans pay any federal income tax. If you're one of them, the new GOP tax plan contains provisions that might surprise you.
Changing Tax Deductions
In years past, taxpayers have had the option of deducting either a standard deduction, or the amount of your state and local income taxes. The state and local income tax deduction, called SALT, remains popular: More than 44 million Americans choose to deduct their state and local taxes from their federal tax bill. They would no longer be allowed to do this, should the GOP tax plan become law. However, corporations would still get to deduct those taxes from their federal tax bill.
If and when the SALT disappears, the standard deduction would rise. Taxpayers would be allowed to deduct the first $24,000 of their income. Depending on how your income is structured, this could serve as a huge benefit. Some Americans, however, will feel the pain of losing the SALT deduction.
Public Opinion
One poll shows that over half of Americans oppose this plan in its current form. Only 34 percent of the country supports the proposal. However, American voters want tax reform. Simplifying the tax code, and easing the tax burden, were two components of Trump's campaign. The Republican members of Congress who voted against the budget did so not because they oppose reform, but because they think the reform does not go far enough to give taxpayers a break.
The Trump Administration has repeatedly stated that this plan would allow the average American household to keep $4,000 more each year. While all of us have unique tax situations, keeping more of your income sounds like a good idea to all. Sen. Orrin Hatch (R-UT) and Rep. Kevin Brady (R-TX) crafted this tax plan.