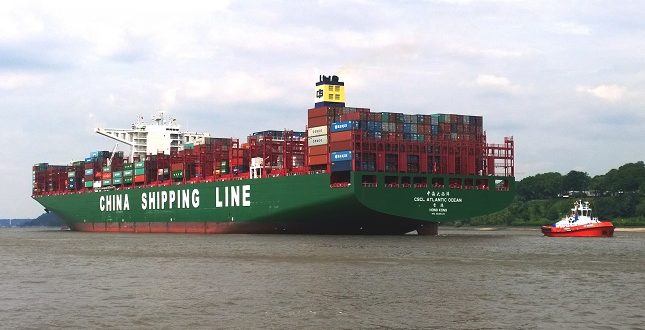 How a Trade War with China Would Impact You
In an aggressively worded statement, China's commerce ministry blasted President Donald Trump's order to prepare tariffs on $200 billion of imported Chinese goods. The commerce ministry threatened decisive retaliation, but remained vague on the details.
China will "adopt comprehensive measures in quality and quantity in order to make strong countermeasures," according to the statement. The Chinese government announced its readiness to "defend the interests of the Chinese people and enterprises" against tariffs the United States may enact.
So far, China has instated only minor retaliatory measures. After Trump announced his tariff plan, China announced 25% tariffs on U.S. goods, including soybeans and beef. The government also ended talks that would have allowed them to import more U.S. goods, particularly farm goods and natural gas.
An Uneven Playing Field
Last year, the U.S. bought four times more from China than China did from the United States. Experts agree that any Chinese import tariffs levied against the U.S. will not be the game-changers that China intends. China depends on the United States for its burgeoning export business.
China's new refusal to purchase soybeans and beef has already hurt American agriculture, particularly in the farm regions of the Midwest. However, the real impact of these taxes will strike in the consumer goods sector.
How Tariffs Will Impact You
Last year Americans bought over $167 billion in computers and electronics made in China, with another $40 billion in other electronic devices. A trade war between the U.S. and China could lead to Americans paying more for computers, phones, and other devices. The electronics in your car, your kitchen, and your workplace could all become more expensive.
One impact of the tariffs might appear in your refrigerator. Should Trump and Congress enact tariffs on aluminum, beverage packaging prices will increase. Trump proposed a 10% tariff on aluminum and a 25% tariff on steel. Such taxes would increase the cost of soda and beer.
If and when China retaliates, Trump won't back down. He said Friday that he will institute even more tariffs if the Chinese follow through on their plan to set tariffs of their own.
Despite the controversy, Trump had kind words for China's leader. "Look, he's my friend, President Xi. He's a great man, he's a wonderful guy, but at some point we have to straighten it out," the President told Fox News on Monday.