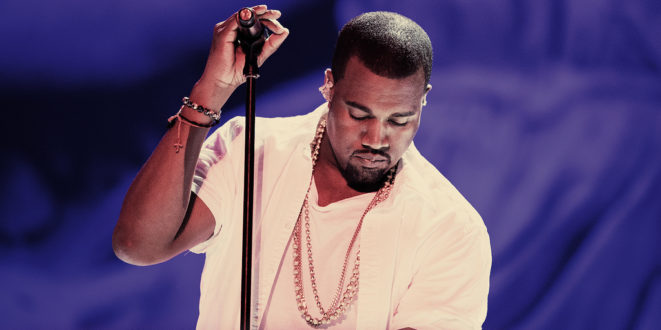 Kanye West Strives for Unity with Kaepernick, Trump Outfit
Music mega-star Kanye West has once again confounded fans with his political fashion choices. Yesterday in New York City, he wore a MAGA hat along with a Colin Kaepernick shirt.
Trump and Kaepernick famously disagree about the appropriateness of kneeling protests during the national anthem. The President once called Kaepernick a "son of a b****," and Kaepernick has opined that Trump builds on a legacy of oppression and hatred. Kanye chose to unite the two in a statement outfit.
While visiting FADER, a major music publication, Kanye explained his redesign of the MAGA hat to FADER: "I changed the brim, I mean I changed the shape right here and I put positive energy into the hat," he said.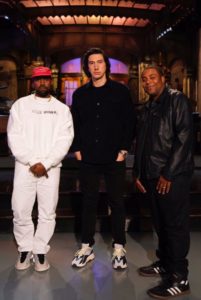 Kanye Aims for Unity
Kanye has met with Trump at Trump Tower and later called him "my brother." The rapper has also expressed interest in the work of conservative thinkers Thomas Sowell and Jordan Petersen. He once tweeted, "You don't have to agree with trump but the mob can't make me not love him. We are both dragon energy. He is my brother. I love everyone. I don't agree with everything anyone does. That's what makes us individuals. And we have the right to independent thought."
The superstar – and husband to Kim Kardashian West – features themes of injustice in his music.
Headed for SNL
Kanye will perform on Saturday Night Live this weekend, after Ariana Grande dropped out for personal reasons. In a promotional photo for the show, Kanye is shown wearing the same MAGA hat with a sweatshirt reading "Free Hoover."
The sweatshirt refers to Larry Hoover, founder of the Gangster Disciples, a Chicago gang. Hoover is currently serving 6 life sentences for conspiracy, extortion, money laundering, and running a criminal enterprise.
As a Chicago native, West's ties to the city run deep. He plans to meet with Mayor Rahm Emanuel to discuss major issues facing the city.
West's new album, YANDHI, drops Saturday.