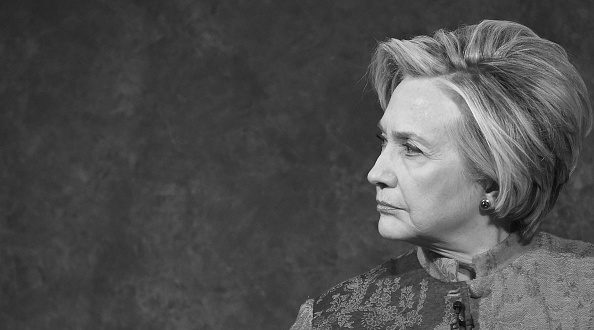 Hillary Clinton Ignored Warnings of Harvey Weinstein's Misdeeds
Hillary Clinton knew about Harvey Weinstein's sexual misconduct when she accepted his donations to her campaign. Lena Dunham, Tina Brown, and Linda Bloodworth-Thompson all warned the Clinton campaign about associating with Weinstein.
Lena Dunham recalls telling Hillary's deputy communications director, "I just want you to let you know that Harvey's a rapist and this is going to come out at some point. I think it's a really bad idea for him to host fund-raisers and be involved because it's an open secret in Hollywood that he has a problem with sexual assault."
In addition, Hollywood insider Linda Bloodworth-Thompson warned 3 top Democrats not to let Weinstein affiliate with the campaign. Bloodworth-Thompson has been friends with the Clintons since the 1980s. Bloodworth-Thompson even helped Bill Clinton write his public apology for lying about the Lewinsky scandal. She knows, perhaps better than anyone, the deeply damaging ramifications of a powerful man's sexual misconduct.
Despite the warnings, the Clinton campaign embraced Weinstein. He hosted two fundraisers for Hillary Clinton during the 2016 election cycle. The second event, held in June, raised $1.8 million for the campaign. Weinstein also donated to the Clinton Foundation. Tax filings report that he donated somewhere between $100,000 and $250,000 to the organization.
Clintonian Hypocrisy
While Hillary took Weinstein's campaign cash, she campaigned on being an advocate for women. On November 22nd, 2015, she tweeted, "Every survivor of sexual assault deserves to be heard, believed, and supported."
This begs the question, what about Harvey Weinstein's victims? Do they not count as survivors of sexual assault? The Clinton Foundation announced it would not return the donation from Weinstein. Hillary personally stated that she would donate the campaign money to charity at the end of the year.