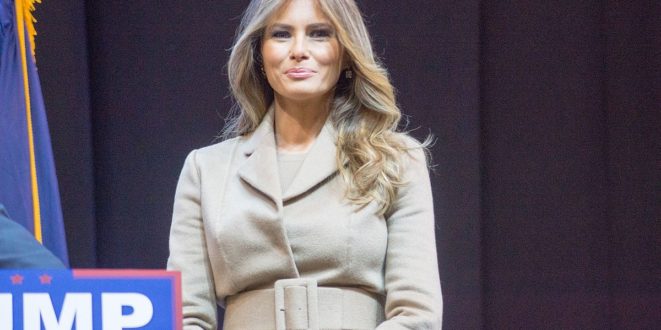 First Lady Melania Trump to Roll Out Policy Priorities
Melania Trump is set to unveil her policy priorities as First Lady this week. They'll focus on children.
It is part of the tradition for the First Lady to have a specific set of policy initiatives. Nancy Reagan, for instance, focused on drug abuse with her "Just Say No" campaign. Both Barbara and Laura Bush worked on childhood literacy, encouraging parents to read to their children.
Not all First Lady policy priorities have been accepted with public approval, however. Former First Lady Michelle Obama's pushback against childhood obesity was widely criticized. Obama's school lunch policies became a national laughingstock, with ridicule of the entire plan blasted regularly on Facebook and Twitter.
Melania Won't Back Down from Doing What is Right
Melania has seen a bit of ridicule herself. Bullying against children is expected to be part of her campaign. Some see this as an ironic choice, who believes her husband, President Donald Trump, engages in bullying himself. The First Lady, however, says that won't stop her from "doing what is right."
Melania's spokeswoman, Stephanie Grisham, told NPR that the First Lady's priorities include issues affecting children, such as bullying, poverty, and addiction. Recently she traveled to West Virginia to visit a treatment center for infants born addicted to opioids. This trip is what inspired part of her policy initiative.
The issue of cyberbullying is also very near and dear to the First Lady. In a campaign speech days before the election in 2016, she stated that "our culture has gotten too mean and too rough, especially to children and teenagers." Social media will be a large part of her anti-bullying efforts.
Myra Gutin, a First Lady historian, says that Melania is "at her best" when she is around children. The First Lady is poised to make a huge difference in the lives of American children, and she will love doing it.