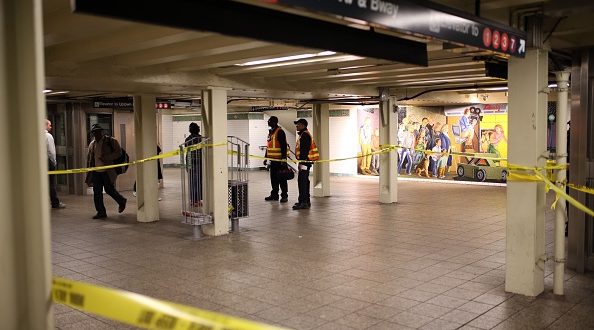 New York City Pipe Bomber Fails to Harm Anyone But Himself in Subway Attack
An ISIS-inspired attacker attempted to detonate a pipe bomb in the New York City subway system on Monday morning. The suspect, Akayed Ullah, failed to cause serious injury to anyone but himself.
Ullah, a 27 year old former taxi driver, is an immigrant from Bangladesh who settled in Brooklyn. Ullah attached a low-tech explosive device to himself with "velcro and plastic ties," investigators told Fox News. It also included Christmas lights, matches, and a 9-volt battery, used to detonate the device. Surveillance cameras captured images of Ullah as he completed the circuits and detonated the pipe bomb.
Three commuters had headaches and ringing ears from the blast, but there were no other injuries except to Ullah himself, who failed to end his own life or anyone else's. He did, however, suffer severe burns and other shrapnel-type wounds. He is currently at Bellevue Hospital in Manhattan.
Diversity Visa Lottery and Chain Migration
According to CBS News, Ullah came to the United States at the age of 11, on an immigrant visa with the rest of his family. He came to the United States through chain migration. The BBC explains that Ullah had an F43 visa, meaning he was the child of someone holding an F41 visa. The government grants F41 visas to the siblings of naturalized American citizens over the age of 21. Ullah came to America through either an aunt or an uncle who won the diversity visa lottery.
White House Press Secretary Sarah Huckabee Sanders pointed out that under President Trump's desired immigration policy, Ullah would not have been able to enter the United States. Ullah reportedly was "inspired by the Islamic State," but authorities do not believe he had any direct contact with the group.
Security experts say that heightened protocols – such as searching or scanning each passenger – would be nearly impossible to implement. Many also worry that long lines and crowding would be a huge soft target for terrorist attacks. Security analyst Max Leitschuh says that dealing with lone wolf attacks such as Ullah's is "much more difficult" than trying to prevent organized group attacks such as 9/11.
The attack delayed some New York commuters by two hours.