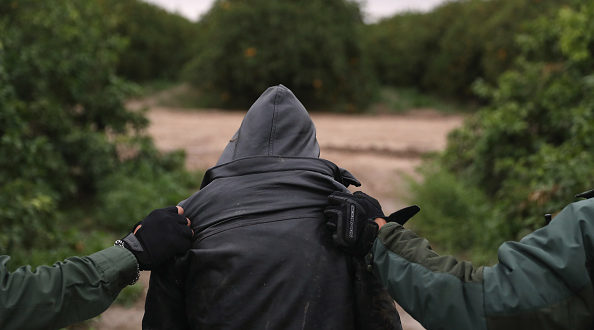 Arizona Border Officer An Illegal Immigrant Who Lied About Citizenship
An officer with the United States Border Patrol in Arizona was recently exposedto be an illegal immigrant.
Marco Antonio De La Garza, Jr. was hired to the U.S. Customs and Border Protection Agency in April of 2012. At that time, he told the hiring officials he had been born in Brownsville, Texas. This was not true. De la Garza was born in Matamoros, Mexico, across the Rio Grande from Brownsville.
More questions than answers
In October of 2017, De la Garza lied about his status again, this time as part of a background check update. An indictment filed Wednesday accuses him of lying to obtain a U.S. passport as well.
The truth was discovered as part of the background check update. The midwife who claimed he was born in Texas was convicted of conspiring to make false statements on birth certificates in 1984. This was just three years after De la Garza was born. Records obtained from Mexico show that De la Garza was registered for school in that country with a Mexican birth record.
While the officer was arrested in February and now faces felony charges, questions are swirling about how a Mexican national became a border patrol officer for the United States. CBP isn't answering questions about De la Garza's job status. Reportedly, he has been fired. Cosme Lopez, the spokesman for the U.S. Attorney's office, refused to comment on how De la Garza could have been hired to begin with.
It's not the first time that the Border Patrol has come under fire for less than stringent background checks. Also under scrutiny will be cases that De la Garza handled while on duty on the Mexican border.