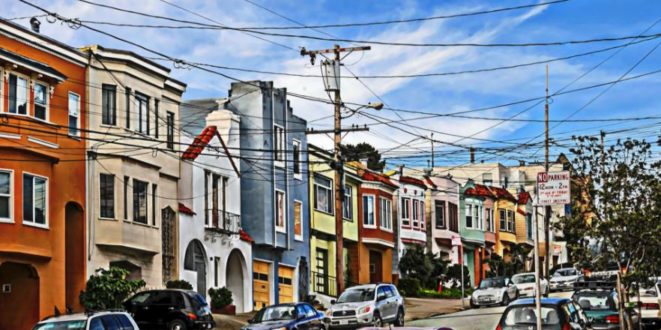 Oh, Poo! San Francisco Hires Cleanup Crew for Sidewalk Contamination
In the wake of a public defecation crisis in the Golden Gate City, San Francisco has hired a crew of cleanup workers to literally clean poop from the city streets. In exchange for the messy work, these government employees can make more than $184,000 a year in pay and benefits.
The city will pay these workers $71,760 annually, which amounts to $112,918 when including benefits health insurance and retirement accounts. Although that sounds like a pretty penny, San Francisco also has a very high cost of living. The city is so pricey that a 4-person family living on $117,400 is considered "low income."
The city's Department of Public Works assigned 5 workers to the Tenderloin District. The clean up effort could stop a public health crisis and prevent one of the richest cities in the world from looking more like a hazardous mess.
These workers are armed with steam cleaners and other equipment to remove the feces and sanitize each contaminated area. The city government hopes this will help stop the spread of disease – as well as unsightly messes around town. Besides hiring a cleanup crew, the city is also spending over $1 million to expand access to public toilets. City officials say that the problem stems from desperation. They theorize that no one wants to defecate in public, but will do so when they have no other option.
A Massive Problem
Over 14,500 calls have come in to San Francisco's public service line about human feces on public sidewalks this year. Past attempts to discourage public defecation haven't stopped the problem. In fact, a project mapping requests for cleanup shows a city nearly overtaken by human waste.
After the city decriminalized public urination and defecation in 2016, the city saw an uptick in reports of human feces on pedestrian walkways. The messes could make tourists think twice about spending their vacations in San Francisco. In addition, the poo is more than just an unsightly mess – it's a health hazard, especially in a densely populated city.
Past attempts to undo the poo problem haven't fixed it. Since 2005, San Francisco's government has sent more than 10,000 homeless people to other cities by handing out bus tickets. Critics acknowledge that this doesn't fix any problem; it only exports homelessness and forces the participants to find their way somewhere new.
Can the five workers in the Tenderloin district make a difference? While the city certainly hopes so, residents outside the district are also complaining about feces on their sidewalks. The cleanup crew can only stop the problem after it happens. People will still use public spaces to conduct private "business" – but the cleanup crew can at least get rid of the mess.