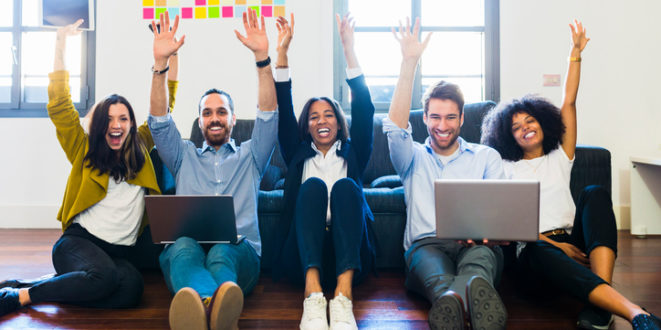 Do Petitions Actually Work? Check Out These 10 Victories!
We get this question all the time: Do petitions really work? Of course they do! The most successful petitions have clear goals, broad appeal, and strong persuasive reasoning. Anyone can start a petition for issues large or small. Don't believe us? Check out these big petition victories from StandUnited. You may have even helped make these happen by signing on! If you're a signer to any of these, know that your voice has made a difference.
NFL Makes Anthem Rule
Tired of politics ruining sports? You're not alone. Over 20,000 people signed this petition asking the NFL to issue a rule about the national anthem. After many months, the NFL responded. Players are now required to either stand on the field or remain in the locker room while the anthem is played.
U.S. Embassy in Jerusalem
President Trump made good on his promise to formally move the U.S. Embassy in Israel to her capital, Jerusalem. For decades, the U.S. maintained an embassy in Tel Aviv so as not to anger the Palestinians. Finally, American supporters of Israel told Washington that they'd had enough: We want the embassy to move. We want to support our allies. Ivanka Trump and Vice President Pence attended the ribbon cutting ceremony at the new embassy.
Rescue Dog Show
Last year, we petitioned the American Kennel Association to add a rescue category to their annual dog show. While this didn't happen exactly, in February, the Hallmark Channel launched their First Annual American Rescue Dog Show. The best part? All dog contenders were available for adoption, and many of them found homes after the show!
CHIP Funded
Thanks in part to a big petition effort, the Children's Health Insurance Program is fully funded! This program has bipartisan support, because someone who stays healthy in childhood is less likely to cost taxpayers later on. 13,812 people signed on to keep CHIP running and help American kids!
Al Franken Resigns
Disgraced Senator Al Franken resigned over instances of sexual misconduct. The Democrat faced calls from supporters asking him to stay in office. However, StandUnited users led the charge to hold Democrats accountable, too.
David Hogg's Boycotts
When anti-gun activist David Hogg called for mass boycotts of Laura Ingraham's advertisers, our petitioners wouldn't give in to bullying. 18,524 people signed on to support Ingraham. Her show is still on the air, still runs advertisements, and now enjoys even stronger ratings.
Right to Try
President Trump signed landmark legislation that will allow terminally ill patients the right to try experimental treatments. This is a huge victory for patients' rights and for future medical knowledge!
Aaron Persky Recalled
Judge Aaron Persky stunned the nation when he gave Brock Turner, a convicted rapist, only 6 months in jail. Persky said he didn't want the violent crime to have "a severe impact" on Turner. By denying justice, Persky eventually lost his job: StandUnited users petitioned for his recall, and he lost his reelection.
Last Man Standing Revived
Our audience wants funny, relatable shows on television! Last Man Standing will come back to network television following a successful petition campaign on StandUnited. ABC cancelled the show last year amid rumors that they disliked Tim Allen's conservative politics. Now, thanks to a grassroots effort, the show will return for another season on FOX.
Academy Ousts Abusers
Following a successful petition campaign, the Motion Picture Academy removed Harvey Weinstein, Bill Cosby, and Roman Polanski. Those predators no longer have the honor of membership in the Academy.