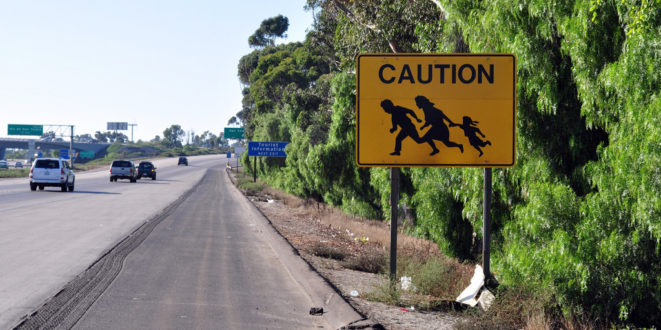 ICE Agents Use Digital Advocacy to Secure the Border
Border patrol agents are banding together as part of a grassroots campaign to reform their agency. U.S. Immigrations and Customs Enforcement (ICE) employees want swift and decisive action from the President, and they're using digital media to accomplish their objectives.
The National Immigration and Customs Enforcement Council, made up of ICE employees and supporters of tight border security, claims that ICE is mismanaging employees and risking our national security. The group's president, Chris Crane, called on the administration to "take measures to ensure the safety of our law enforcement officers" and "drain the swamp at ICE."
Government Bias at the Border
Obama-era officials still hold jobs at ICE, and border agents expressed frustration at these bureaucrats who hinder the agency's important work. "ICE has become so politicized that it no longer operates as an effective law enforcement agency," Crane said.
Crane also cited instances of managers directing agents not to wear bullet-proof vests on the job, leaving them vulnerable to criminals with guns. Additionally, local officials sometimes give illegal immigrants advance warning of ICE activities, effectively encouraging them to hide.
This group of agents also alleges that ICE's internal policies are biased against field agents. If these accusations are true, they indicate great unwillingness by career bureaucrats to properly secure America's borders.
Advocates Taking Action
America's border patrol agents are not, however, sitting on the sidelines and waiting for things to improve on their own. They have started their own website – jicreport.com – to allow whistleblowers to report wrongdoing in their offices. The site aims to expose the abuses of power and hold bureaucrats accountable.
On the website, these ICE employees declared their support for President Trump and their respect for standard reporting procedures. The group notes that it is acting outside the normal chain of command because the normal process yielded no results. "Unable to penetrate your staff and communicate with you, we were left with no choice but communicate publicly," Crane wrote. These agents are taking matters into their own hands, and draining their own swamp.