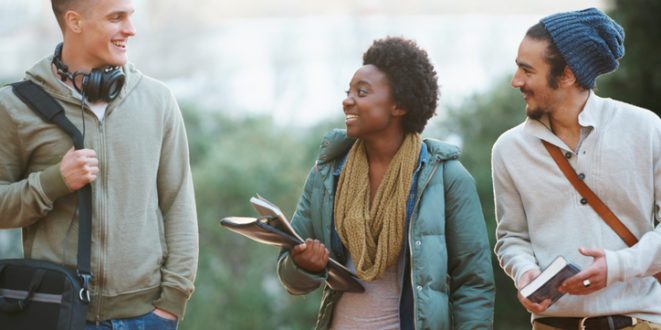 Student Petition Brings Music to Campus
Students at Emerson College in Boston successfully petitioned the school's dining services division to permit staff to play music openly while preparing food for students in the dining hall. The campaign, called "Keep the Music Behind the Counter," began in response to the decision by Dining Center General Manager Patrick Griffin to direct at least one dining services employee to stop playing music while on the job.
The petition drive, which began as an anonymous posting, drew campus-wide support shortly after its appearance on campus. Dozens of students at the small liberal arts college signed the resolution within days of its appearance, and the effort garnered praise from the editorial page of the student-run Berkeley Beacon, which called for fairer treatment of the college's support staff. The Beacon reported that the petition attracted so much support that students resorted to squeezing their names onto the margins of the page to make their voices heard.
Administrators Take Notice
This grassroots effort soon drew the attention of General Manager Griffin, who reversed his decision shortly after becoming aware of the extent of student dissatisfaction. Griffin, who cited concerns of employee professionalism in his original decision, reversed course to satisfy student demand. "I believe that it's your dining hall, it is your DC, whatever you want to make you happy," Griffin told Emerson students, and the Beacon further reported that school employees seemed satisfied with the decision.