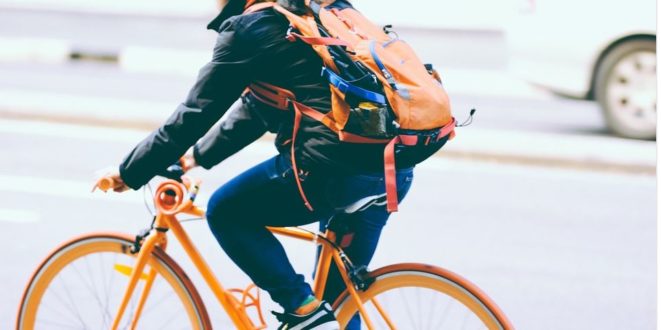 These are the Top Growing Industries in America
Every year, the Bureau of Labor Statistics publishes a list of the nation's fastest-growing industries. Some of them will surprise you! Indeed, the government predicts that these jobs will grow exponentially through most of the next decade. Here are some of the growing fields that caught our eye! Do you know anyone who works in these jobs? If not, in a few years, you probably will!
10. Forest Fire Prevention/Analysis Workers
Most Americans don't know the vast amount of work that goes into preventing and managing major wildfires. Federal, state, and local governments all employ people tasked with mitigating damage caused by forest fires. After a fire blazes through a forest, specially trained analysts help the ecosystem rebuild.
9. Solar Photovoltaic Installers
Solar energy is growing across the country, and solar energy generation requires solar panels. American homes and businesses will require trained technicians to install these solar photovoltaic cells.
8. Bicycle Repairers
This one surprised us! However, as more Americans move to cities, it makes sense that more of us will use bikes to get around. When those bikes hit a bump in the road, we'll rely on repairers to patch them up.
7. Home Health Aides
The aging Baby Boomer generation means a sharply increased demand for home based medical care. In fact, in addition to home health aides, BLS predicts that the country will hire more physician assistants and occupational therapists, too!
6. Information Security Analysts
Hacking is a constant threat in the digital world. As more business gets conducted online, the need for advanced information security becomes greater. This behind-the-scenes job typically only makes the news when things go wrong. Still, every day without a hack results from the efforts of these digital defenders.
5. Oil and Gas Rig Workers
With a White House that favors energy independence, our country will need more skilled workers to harness the power of oil and gas. The oil and gas industry has caused an economic boom in North Dakota, where workers conduct major drilling operations.
4. Child Care Workers
Raising a child costs a lot of money, and in this economy, both parents typically try to remain employed. Because of this, the demand for child care is increasing. This one didn't make the BLS list, but CNBC named it the top job for self-employed entrepreneurs. This field could employ as many as 378,900 people in 2026. There's another growing career for people who want to help children – this time, before those children are born: BLS says that genetic counseling is growing, and more parents-to-be will want the services of a genetic counselor as science advances.
3. Wind Turbine Technicians
You might not know anyone with this unusual gig, but it's one of the most lucrative on our list. Wind turbine workers earn a median annual wage of $53,880. As America's energy needs grow, we'll use wind as a natural resource to keep the country powered up.
2. Nonfarm Animal Caretakers
When Fluffy needs a walk or Fido needs a haircut, Americans turn to nonfarm animal caretakers. These groomers, dog walkers, and "puppy hotel" workers take care of Man's Best Friend. Animal lovers are in luck; this field is predicted to grow exponentially for several more years.
1. Physical Therapists and Physical Therapist Assistants
Let's get physical! These medical professionals step in when patients are recovering from injury or surgery. Once a profession geared toward athletes and people with major surgery, physical therapists now help anyone gain strength and feel better in their bodies.