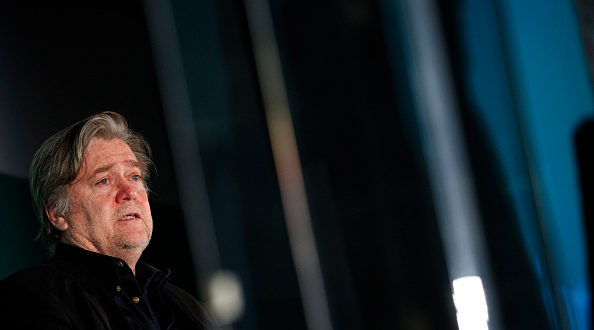 Steve Bannon Subpoenaed in Mueller Investigation
Former Chief Strategist for the Trump campaign Steve Bannon was subpoenaed to testify before a grand jury last week in the ongoing investigation into collusion between the President's campaign and Russian officials.
Bannon is the first member of Trump's advisors to be forced to testify by grand jury subpoena. It's unclear why Mueller used a subpoena with Bannon when so many others did not receive one.
Closed Session Testimony
Tuesday morning, Bannon testified before a closed session of the House Intelligence Committee. It's rumored he was asked about quotes in the new anti-Trump book Fire and Fury: Inside the Trump White House. Bannon allegedly said Donald Trump Jr. engaged in "treasonous" activity and the investigation would "crack Don Jr. like an egg on national TV."
Bannon later said he was referring to Paul Manafort, not the President's son. Manafort, as the President's former campaign manager, is a "seasoned campaign professional with experience and knowledge of how the Russians operate." According to Bannon, Manafort should have known better.
Several quotes attributed to Bannon came to light that is critical of the President, his family, and associates. One such statement is a characterization of Ivanka Trump as being "dumb as a brick."
President Trump took to Twitter to bash Bannon in return, even threatening to sue him for defamation. Conincidentally, Bannon's long-time position as Executive Director of the extremely pro-Trump Breitbart News suddenly vaporized.