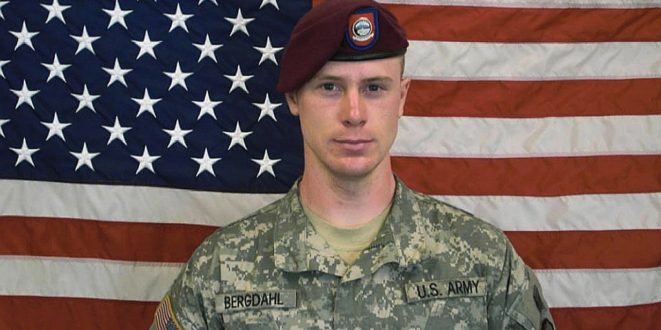 Army Deserter Bergdahl Pleads Guilty
On Monday, October 16th, Army deserter and former Sgt. Bowe Bergdahl pleaded guilty to charges of misbehavior before the enemy and desertion. His upcoming trial at Fort Bragg could end with a sentence of life in prison. In 2009, Bergdahl left his post in Afghanistan and ended up a prisoner of the Taliban. Six of his fellow soldiers died while attempting to search for him. For leaving his post and endangering his fellow soldiers, he was charged at Fort Bragg.
Bergdahl's Story
Bergdahl claimed that he left his post because he had issues with his command. He told the judge in his recent case that he was trying to go to another base to notify them of specific information. However, Bergdahl's former platoon members dispute his story. According to Bergdahl, he got lost while traveling to the other base, and the Taliban captured him.  These Taliban fighters ultimately handed him over to the Haqqani network in Pakistan. For years, the Taliban occasionally tortured Bergdahl.
The Army began a search and recovery mission, which led to the injury and death of other soldiers. During the trial, Bergdahl stated that he was unaware of the recovery efforts and that he tried to escape 12 to 15 times. He claims that one of these escape attempts lasted eight days until he was recaptured.
Obama Trades Terrorists for Bergdahl
In May 2014, the Obama administration made a deal with the Taliban to exchange five terrorists held in Guantanamo Bay for Bergdahl. According to Obama, Bergdahl "served with honor and distinction." Critics protested the move and declared that Bergdahl was a traitor. The nonpartisan Government Accountability Office eventually decided that the Obama administration broke the law by not providing Congress with notice of its plans.
Bergdahl was originally charged in March 2015. After Trump became president, his lawyers argued that the charges should be dismissed. Since Trump was a vocal critic of Bergdahl, Bergdahl's lawyers claimed that he would be unable to have a fair trial. A military judge ruled against the defendant, and Bergdahl chose to be tried by a military judge instead of a jury.
The desertion charge carries a maximum punishment of five years in prison. The misbehavior charge, however, could land Bergdahl in prison for life.