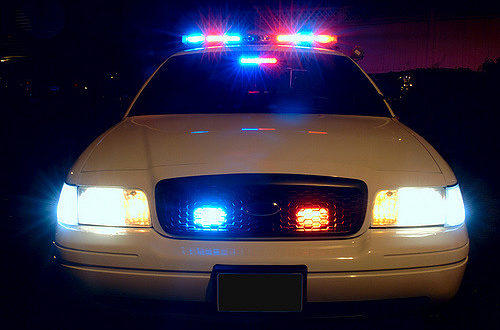 Officer Shoots, Kills Man in Apartment She Thought was Hers
A Dallas police officer returned home from her shift last night and shot a man she mistakenly believed to be inside her apartment. The officer, who has not yet been named publicly, entered the wrong apartment building. She drew her weapon and then shot a man in his home.
Dallas Police Shooting
The officer somehow entered the wrong apartment in her apartment building. That unit she entered belonged to 26 year old Botham Shem Jean. Thinking he was an intruder, the officer shot him. She immediately called dispatch for help. When officers and EMTs arrived, the shooter told them she had thought the apartment was hers.
EMTs took Botham Shem Jean to a local hospital, where he was pronounced dead. His mother, heartbroken and devastated, told NBC News that her son "did no one any wrong." Jean attended Harding University in Arkansas, where he participated in campus ministry. His mother expressed shock at how the officer could enter the apartment and not realize her mistake. She said, "Somebody has to be crazy not to realize that they walked into the wrong apartment. He's a bachelor. Things are different inside."
Community Reacts
The Dallas Police Department placed the officer on administrative leave. A spokesperson for the department says that they have placed the officer on administrative leave. Both the police department and the Dallas District Attorney's office plan to investigate this incident.
This Dallas police shooting left neighbors terrified in their own homes. One told Dallas News, "This area appealed to me because it always seemed so safe, and so far it has been. But I won't be leaving my door unlocked anymore, that's for sure."