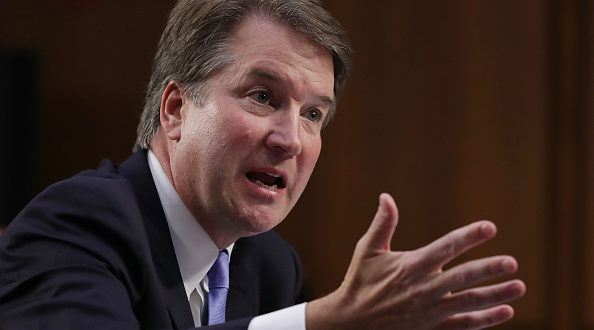 After Second Accuser, Kavanaugh Writes "I will not be intimidated"
Deborah Ramirez, Brett Kavanaugh's former Yale classmate, has accused him of behaving improperly at a dormitory party many years ago. Kavanaugh released a letter saying, "I will not be intimidated into withdrawing from this process."
Kavanaugh holds firm, saying "The coordinated effort to destroy my good name will not drive me out. The vile threats of violence against my family will not drive me out. The last minute character assassination will not succeed." In addition to denying the allegations made against him, the nominee lamented the decline in American politics. He wrote, "These are smears, pure and simple. And they debase our public discourse."
Questions Surround New Yorker Piece
Ramirez claims that Kavanaugh exposed himself to her at a booze-fueled party in college. However, not a single witness has confirmed the allegation.
According to a piece in The New Yorker, Ramirez was initially "reluctant to characterize Kavanaugh's role in the alleged incident with certainty. After six days of carefully assessing her memories and consulting with her attorney, Ramirez said that she felt confident enough of her recollections to say that she remembers" Kavanaugh as the guilty party.
Versions of the accuser's story circulated around several newsrooms, including NBC and the New York Times. Most outlets could not find enough evidence to back up the serious accusation. Ramirez only spoke to one outlet, The New Yorker, which ran the piece despite shaky evidence.
Testimony Forthcoming
Kavanaugh's first accuser, Dr. Christine Blasey Ford, initially refused to testify unless the Senate met a list of demands. Sen. Chuck Grassley, Chair of the Judiciary Committee, offered to send staff to Ford's location in California. He also offered to let her testify behind closed doors. After prolonged negotiations, Ford agreed to testify in an open Senate hearing. At this time, it remains unknown if Ramirez will testify as well.
President Trump has repeatedly dismissed the accusations as a slimy, false political ploy. Speaking outside the U.N. General Assembly, Trump said of Kavanaugh, 'I am with him all the way."