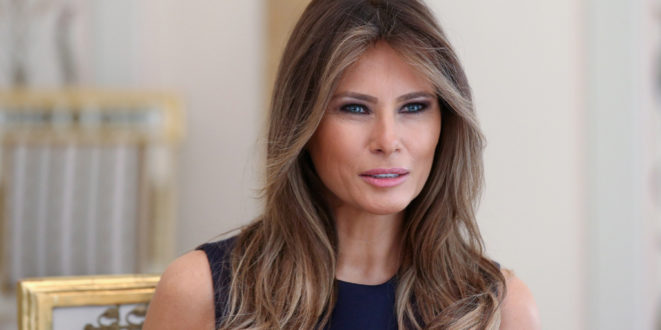 7 Facts You Never Knew About Melania Trump
Melania Trump brings her unique upbringing and interests to the role of the First Lady. This week, she made a speech at the United Nations about ending cyberbullying. Most people think of Melania as a former model turned First Lady, but her life includes so much more than meets the eye.
7 Facts About Melania Trump
1. Melania is the first FLOTUS in American history to have grown up outside of the United States. Louisa Adams, wife of John Quincy Adams, was born in London, but her father was American and raised his daughters as Americans. Melania moved to America at age 26.
2. A love for fashion runs in her family. Melania's mother, Amalija Knavs, worked as a patternmaker for a children's clothing manufacturer. As a child, Melania would sketch clothing designs that her mother Amalija would then sew.
3. If she hadn't chosen to pursue modeling, Melania might have been an architect. She studied architecture at the University of Ljubljana for one year.
4. Barron Trump can thank his mother for his middle name. Donald Trump picked out "Barron" for his first name, and Melania chose "William" for his middle name.
5. Melania's modeling career landed her a spot in one of America's most famous ad campaigns. In 2005, she appeared in an Aflac commercial.
6. Though she stays quiet about political controversies in public, Melania isn't shy about sharing her opinions with the President. She told US Weekly, "I'm not political in public, I'm political at home." Melania also challenges the President occasionally. She says, "Do I agree with everything he says? No. I have my own opinions too, and I tell him that. Sometimes he takes it in and listens, and sometimes he doesn't."
7. Melania speaks several languages, though sources disagree on how many she speaks fluently. She speaks English, of course, as well as German and her native Slovenian. Some outlets report that she also speaks Italian, French, and Serbo-Croation. Melania has passed the gift of multilingualism on to her son. As a child, Barron reportedly learned basic Slovenian from his mother.