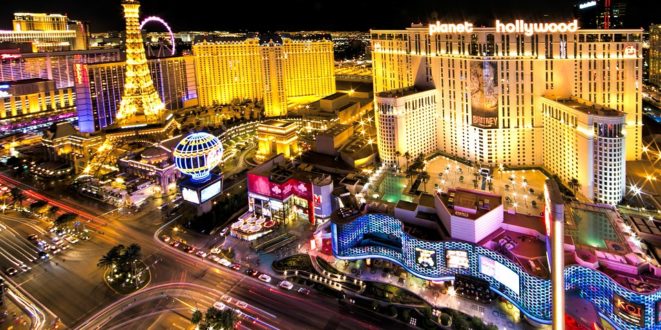 5 Myths You Shouldn't Believe About the Las Vegas Shooting
In the wake of the shooting in Las Vegas, people are scrambling to uncover information about the deadly attack. Several stories have emerged that are false. We are committed to stopping the spread of fake information. Here are five false statements that some outlets are reporting as fact:
1. The shooter, Stephen Paddock, was an ISIS member.
Paddock has no known connection to ISIS. ISIS claimed responsibility for the attack, but the FBI has found no evidence that ISIS had anything to do with the shooting.
2. Paddock was a loner with no real social ties.
Paddock lived with Marilou Danley, his girlfriend of four years. He had a piece of Danley's identification at the time of the attack. Las Vegas Sheriff Joseph Lombardo told reporters that law enforcement has located Danley, who was in the Philippines at the time Paddock went on a murdering spree. Paddock wired $100,000 to the Philippines before unleashing horror at Mandalay Bay. The FBI considers Danley a person of interest and is investigating if she received that wire transfer.
3. Another active shooter situation took place at the University of Southern California.
The school received reports of sounds of gunfire and instated "shelter in place." Administrators later announced that there was no active shooter, and no danger to the school community. Reports of a shooting at USC – all false – are still circulating.
4. Paddock was politically active and may have been politically motivated.
Various sites have attempted to paint Paddock as an extremist on both sides of the political spectrum. However, Paddock is not known to have any political affiliation at this time. Stephen Paddock's brother, Eric Paddock, told reporters that Stephen has never been politically engaged. He described the terrorist as a multimillionaire real estate investor.
5. A silencer could have made the shooting more deadly.
Hillary Clinton has resumed a campaign against the NRA, claiming that a silencer would have allowed the killer to shoot more people before the concertgoers realized what was happening. However, a gun silencer does not make the gun silent. A gunshot, even with a silencer, measures between 130-140 decibels. That's louder than most concerts, which typically clock in around 120 decibels.